"Deadly Mile High Club"
Directed By: Doug Campbell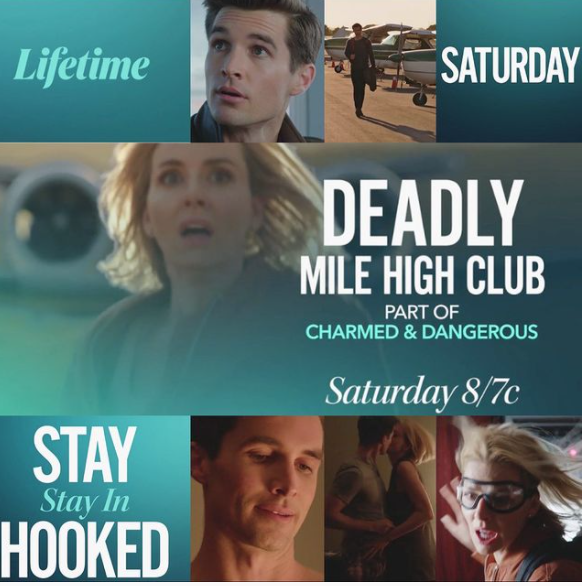 A heartbroken and distraught flight instructor, Tanja, (Allison McAtee) becomes obsessed with a male student.  She will stop at nothing to have him, even if it means destroying his marriage and family.
"We Summon The Darkness"
Directed By: Marc Meyers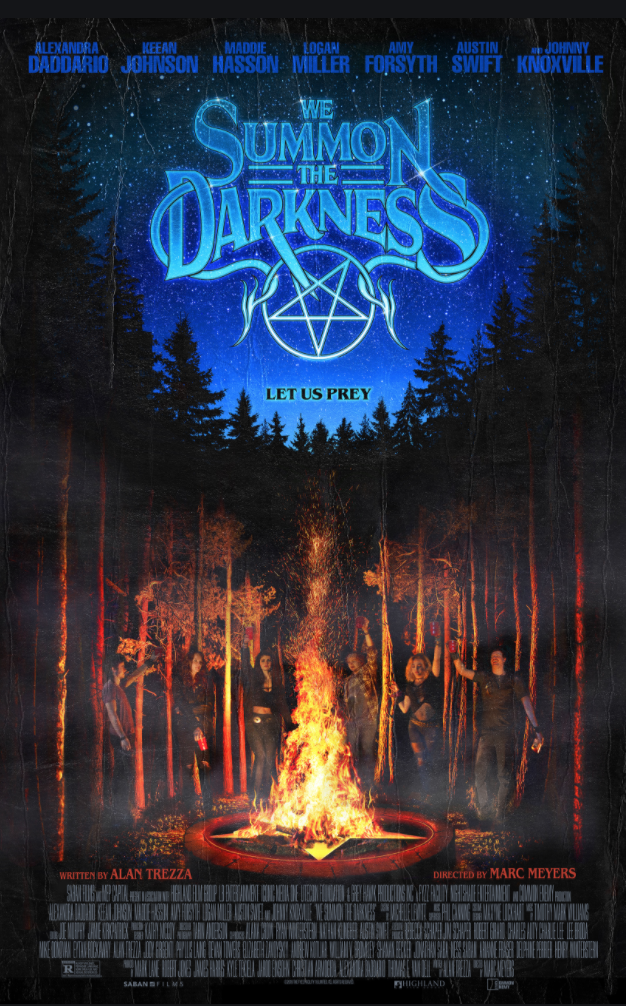 In the hot summer of 1988, against the backdrop of mass hysteria over satanic ritualistic homicides, the leather-clad metalhead, Alexis (Alexandria Daddario),  and her best friends, Val and Beverly, embark on a road trip to a heavy-metal concert. But, there, a chance encounter with a trio of young hard rockers will pave the way for seduction, deceit, and murder, as nothing is what it appears to be. When Alexis' stepmother, Susan, (Allison McAtee) arrives, blood stains the walls of a secluded mansion in the woods. Who shall live, and who shall die after summoning the darkness?
"The Affair #5.2"
Directed By: Colin Bucksey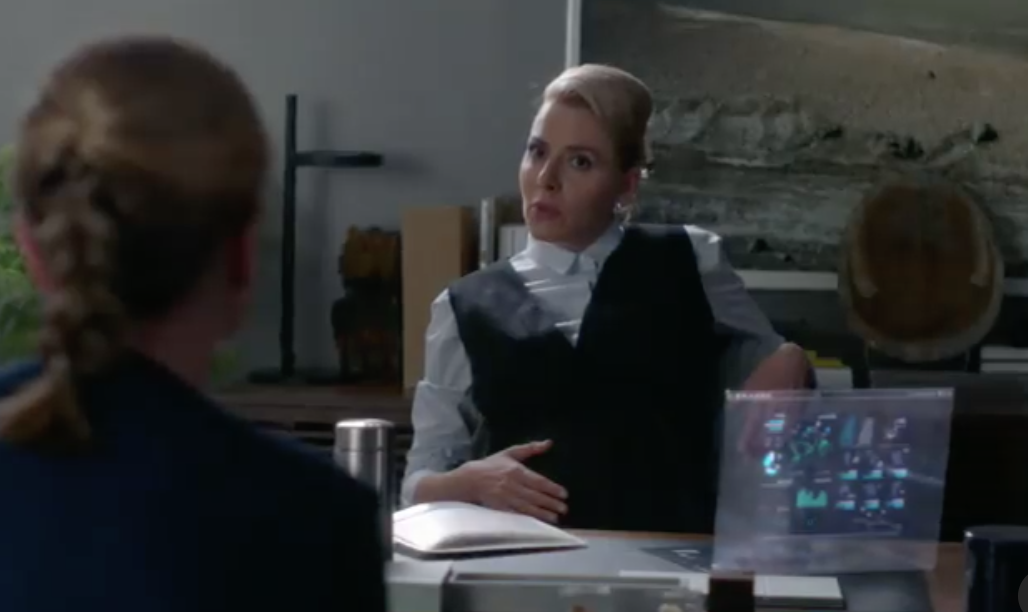 Joanie (Anna Paquin) is forced to confront her past when her boss, Lanie (Allison McAtee) sends her to Montauk on a new environmental build assignment.
"All About The Money"
Directed By: Blake Freeman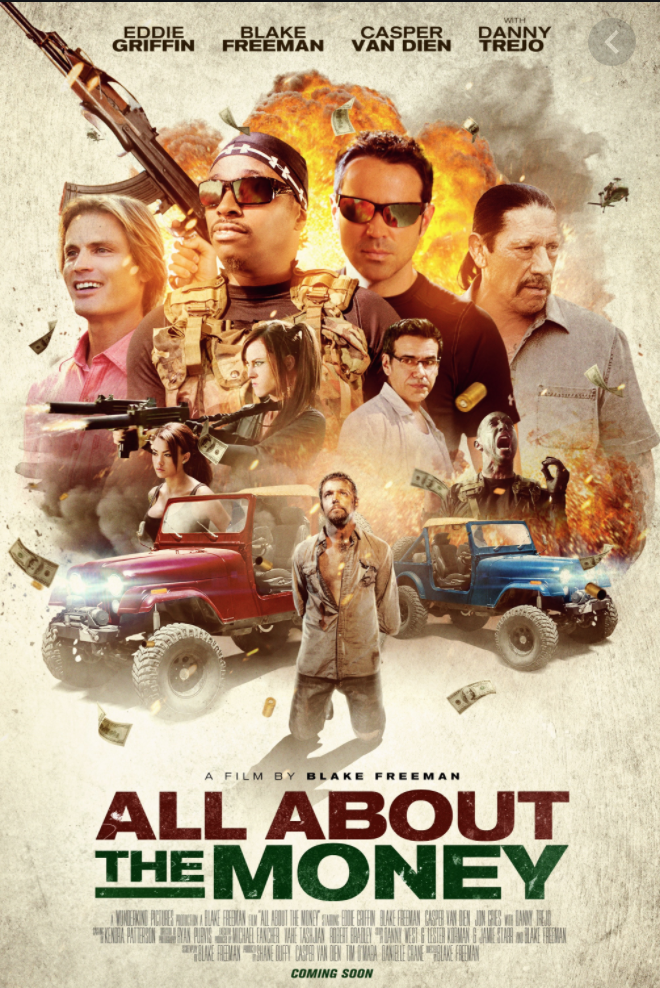 Vince (Blake Freeman) gets his friends Chris (Eddie Griffin) and Kurt (Casper Van Dien) on a plane to Colombia making them believe it's a vacation. Abused Kurt jumps at the chance to get away from his tyrinical wife Bethany (Allison McAtee) and Chris wants some sun. Vince however plans on catching a drug lord (Danny Trejo) and collecting a $25M reward.
"The Haves & The Have Nots"
Directed By: Tyler Perry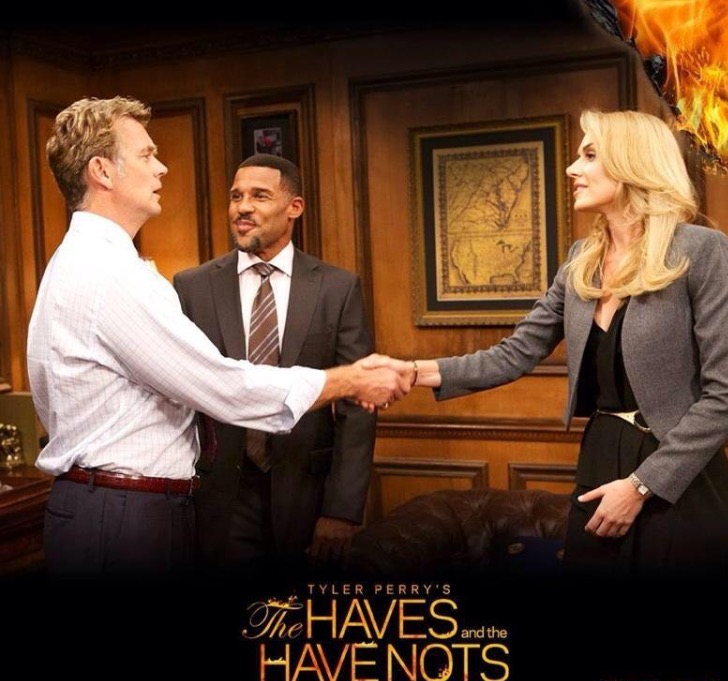 The Haves and the Have Nots focuses on the interacting lives of the wealthy Cryer and Harrington families and the poor Young family. Jim Cryer (John Schneider) is campaigning for state Governor, and campaign manager Maggie Day (Allison McAtee) will stop at nothing to get him into office.  Hanna Young (Crystal Fox), a struggling maid working for the Cryers, is tested when she finds out that her promiscuous daughter Candace Young (Tika Sumpter), has stepped into the lives of Hanna's employer, Jim Cryer.
"REVENGE" : "RENAISSANCE"
Directed By: John Terlesky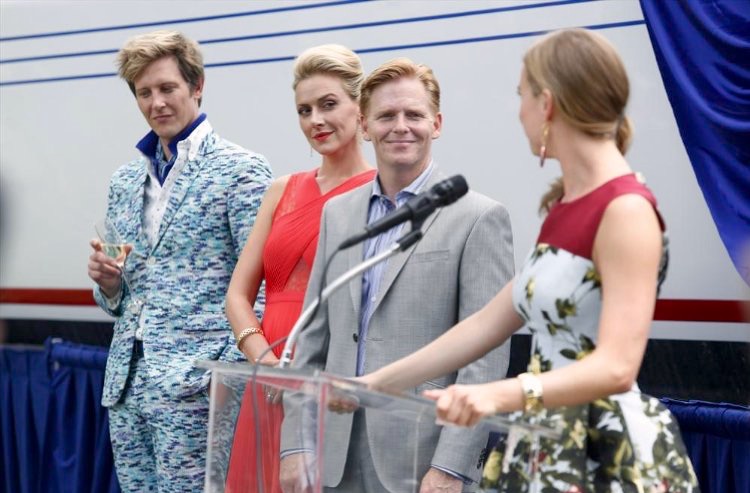 As Emily plans to host her most surprising party ever, dedicating a boat to the Hampton's most elite philanthropist (Allison McAtee), Victoria finds a way to turn her greatest setback into a dangerous advantage.  Meanwhile, unbeknownst to them both, David Clarke plans his next move.
"CALIFORNICATION" : "HELL BENT ON LEATHER"
Directed By: David Von Ancken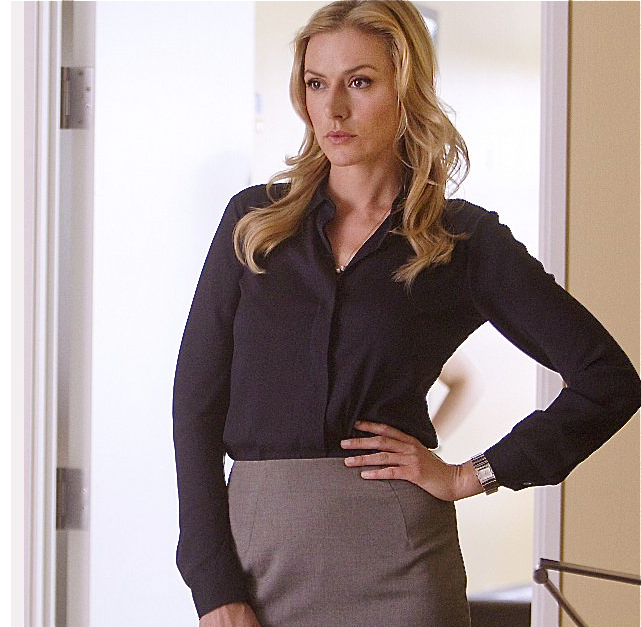 Hank and Charlie's meeting with Ali Andrews (Allison McAtee) over Robbie Mac's film deal isn't as promising as they hoped.  Marcy, Ophelia and Karen swap tales over dinner, while Becca proves she's her father's daughter at a reading of her work.
"JUST BE YOURSELF"
Directed By: Stuart Davis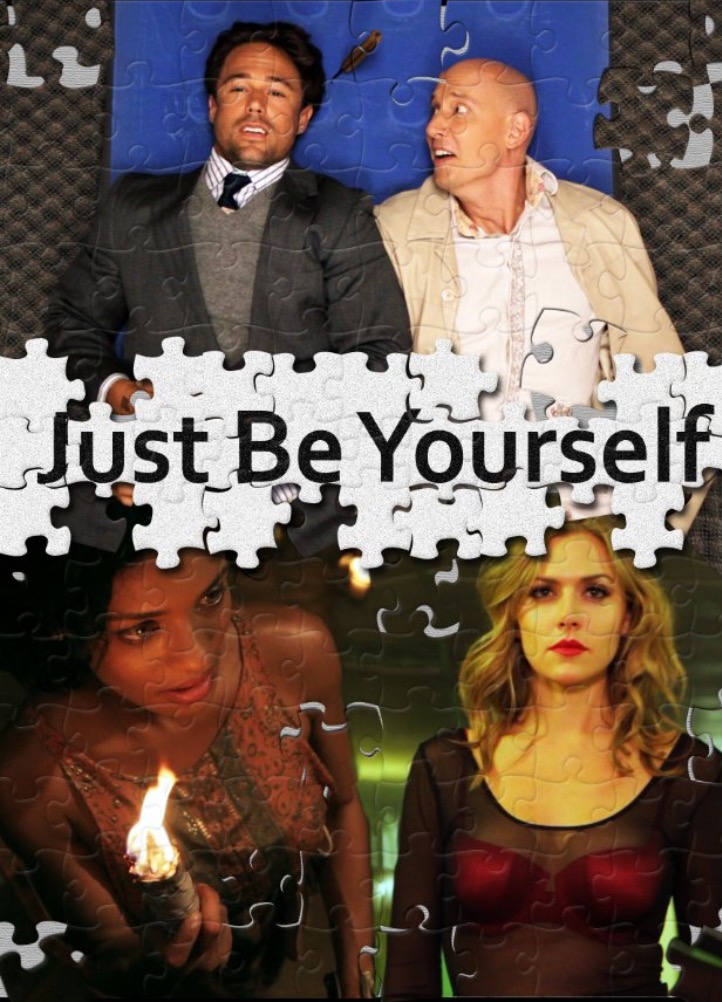 A desperate, unemployed man is offered a job… to 'just be himself'.  He flounders and fails when challenged by Lola (Allison McAtee.) But he rises again to take over the company.
"NCIS" : "SECRETS"
Directed By: Leslie Libman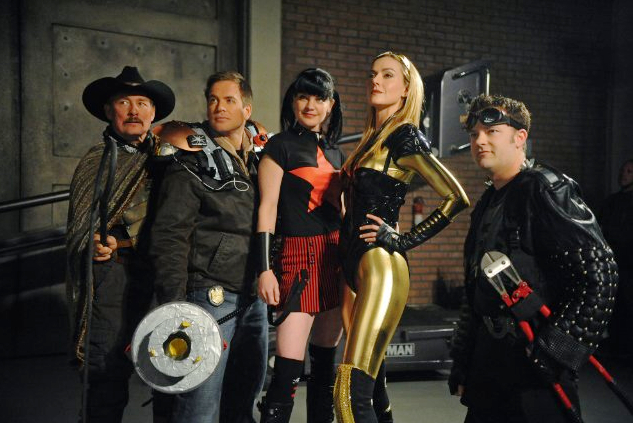 A civilian and a Navy captain die of gunfire in Washington, DC; Gibbs and company investigate; the Duck sees unusual undergarments, which are costumes that lead them to discover a group of Superhero crime fighters spearheaded by Spandaxia (Allison McAtee).  The gang solves the puzzle and nabs the bad guys; Wendy reveals something to Tony.
"BLOOMINGTON"
Directed By: Fernanda Cardoso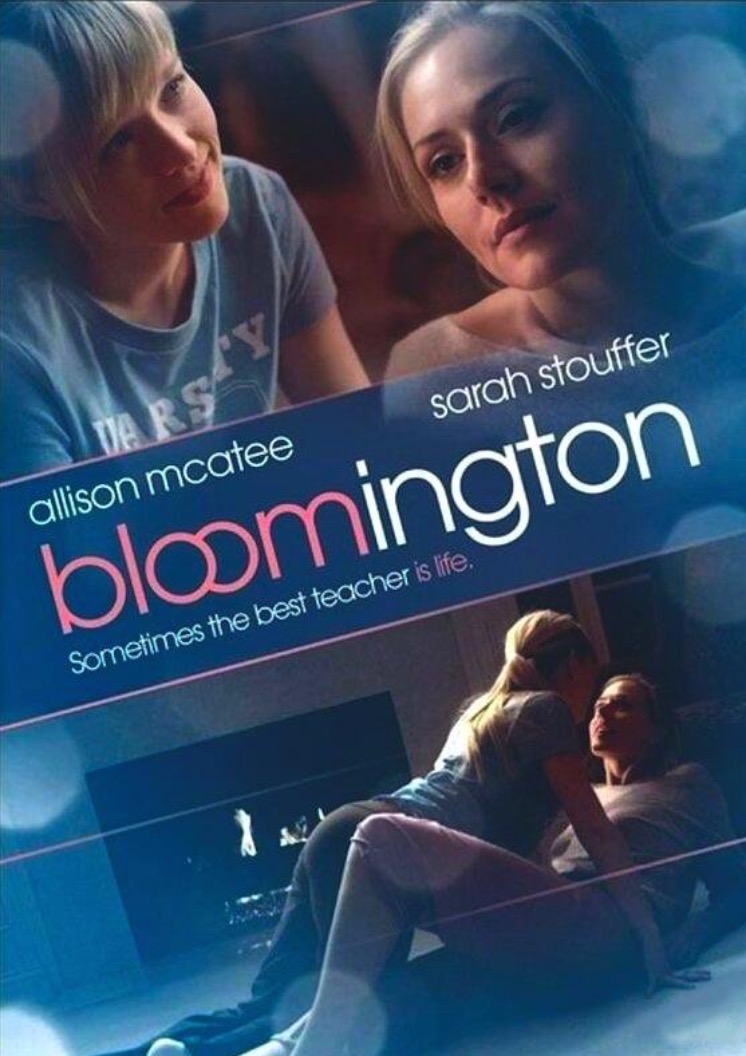 'Bloomington' is a coming-of-age drama about a former child actress attending college in search of independence and who ends up romantically involved with a female professor (Allison McAtee).
"Life" : "Hit Me Baby"
Directed by: Elodie Keene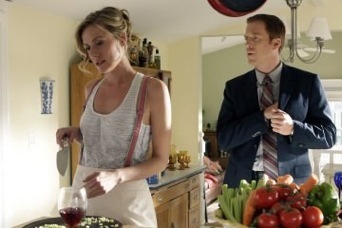 Charlie Crews recruits his friend, Officer Bobby Stark, to investigate the murder of Jerome Rafts.  The dead man was by all accounts a derivatives trader but according to Ted Early, that market imploded some time ago so the man, who lived a lavish lifestyle, must have had another source of income.  He also spent most of his time with paid escorts leading the police to focus on his most recent favorite, a girl named Alexa (Allison McAtee) who, like Rafts, had an interest in pigeons.  Turns out that Rafts and Alexa also shared the same profession.
"Hell Ride"
Directed by: Larry Bishop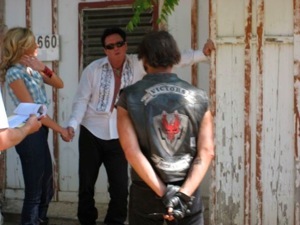 Starring Dennis Hopper, Larry Bishop, Michael Madsen, Eric Balfour, and Allison McAtee.  The story deals with the characters Pistolero, the Gent and Comanche and the deadly, unfinished business among them.
"CSI Miami" : "Going Ballistic"
Directed by: Sam Hill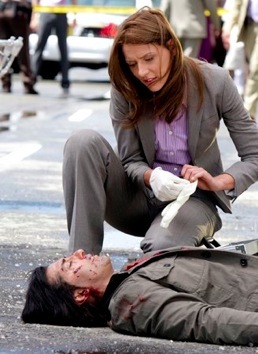 A man falls to his death from a skyscraper window, and the new M.E. (Allison McAtee) shows up on the scene to help.  The crimes are soon connected to ammunition dealers, an ATF agent, and Horatio's son Kyle's new stepfather.
Peace In 10,000 Hands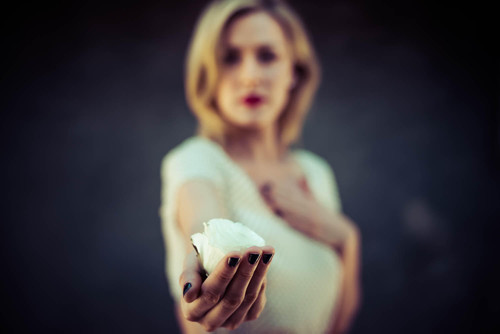 New Zealand born photographic artist Stuart Robertson is the creator of 'Peace in 10,000 Hands,' a global art project to challenge and reinvigorate the conversation for peace.
"A single white rose held in 10,000 people from every country and every walk of life.  It is a concept that speaks profoundly to our similarities in the human condition and explores the essence of peace."
The obsessive and prolific nature of 'Peace in 10,000 Hands' probes into the heart of our individual belief system about peace and quietly sets adrift a deep question about the human experience.